Tag Archives:
Guild Wars 2 Gem Store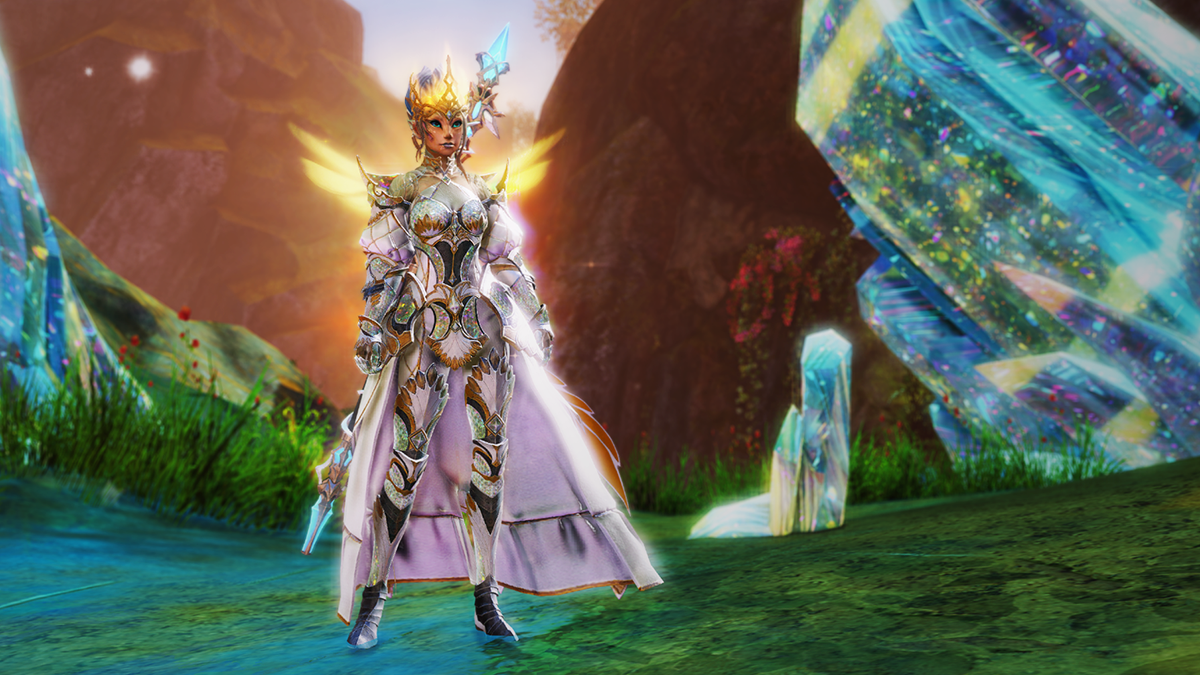 Herald of Aurene Appearance Package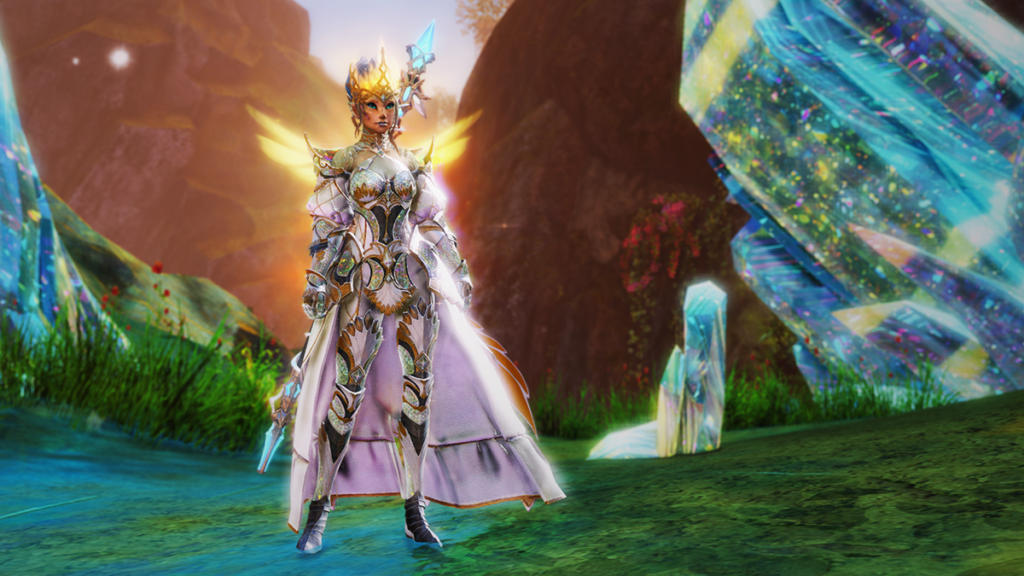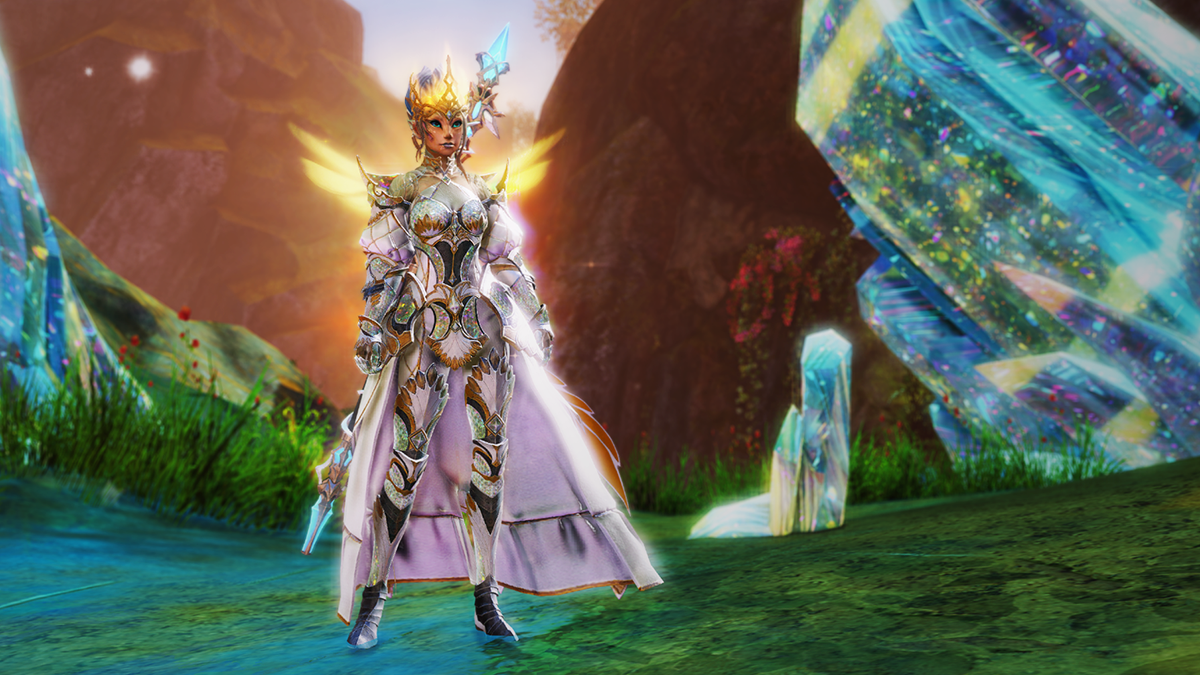 Prepare for the coming battles with a stunning new ensemble to coordinate with Aurene. Inlaid with shifting prismatic scales and surrounded by a soft chromatic aura, this outfit positively screams, "My friend is a dragon, and there's nothing you can do about it."
The Herald of Aurene Appearance Package includes the Herald of Aurene Outfit, Herald of Aurene Cape, 5 Aurene Dye Kits, a Mythic Weapon Choice, and a Total Makeover Kit. All items except the exclusive Mythic Weapon Choice can be purchased separately.