Guide Your Mind with the Prayer Bead Wraps
Prayer Bead Wraps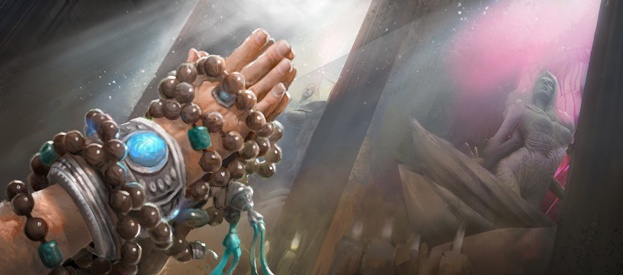 These exquisite gloves are decorated with smooth jade beads—perfect for meditation.
March Sales
Our annual March sales continue this week with more value packages and discounts on popular items!
March 8
25% Off—Material Storage Expansion
March 9
40% Off—Aetherblade armor skins, Zodiac armor skins, and Ice Reaver armor skins
March 10
30% Off—Waypoint Unlock Box, Central Tyria Waypoint Unlock Package, Expansion Waypoint Unlock Package, and Revive Orb
March 11
Returning—Dragon's Watch Voucher Pack
March 12
20% Off—Magical Appearance Package, Venombite Appearance Package, True Assassin's Package, Mist Stranger Package, Abyss Stalker Appearance Package, and Gem Aura Appearance Package
End of Dragons Launch Supply Drop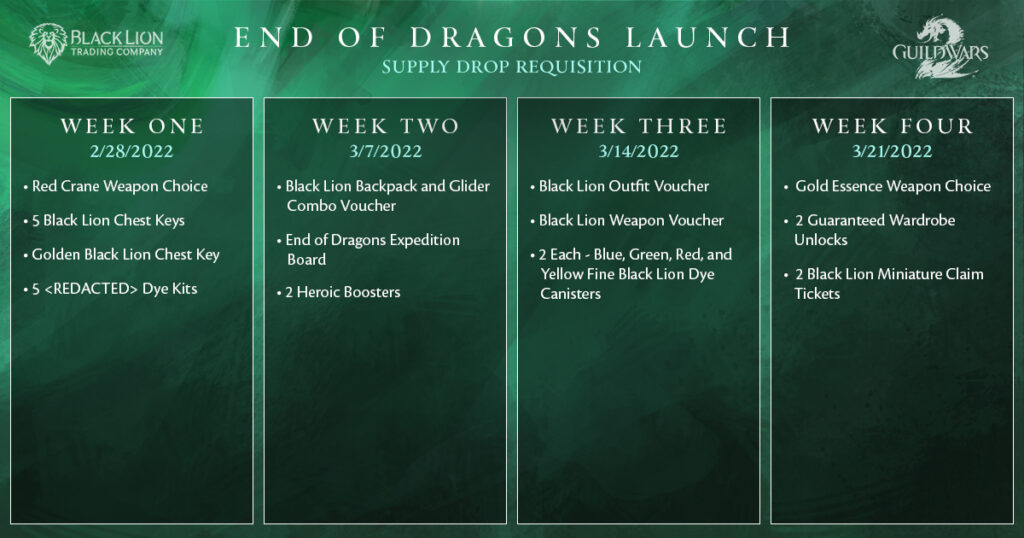 Get four shipments of fantastic goods! You'll receive the first and second drops right away if you purchase it this week. The discount decreases every week, so pick yours up before it's full price.
What's in Stock
We're refreshing our seasonal selection of unique armor pieces this week.
Available Now in the Gem Store!
Log into Guild Wars 2 and press 'O' to access the Black Lion Trading Company for these great offers and more!
Prayer Bead Wraps Skin: 500


Dragon's Watch Voucher Pack: 2800