Category Archives:
Guild Wars 2 Drop Research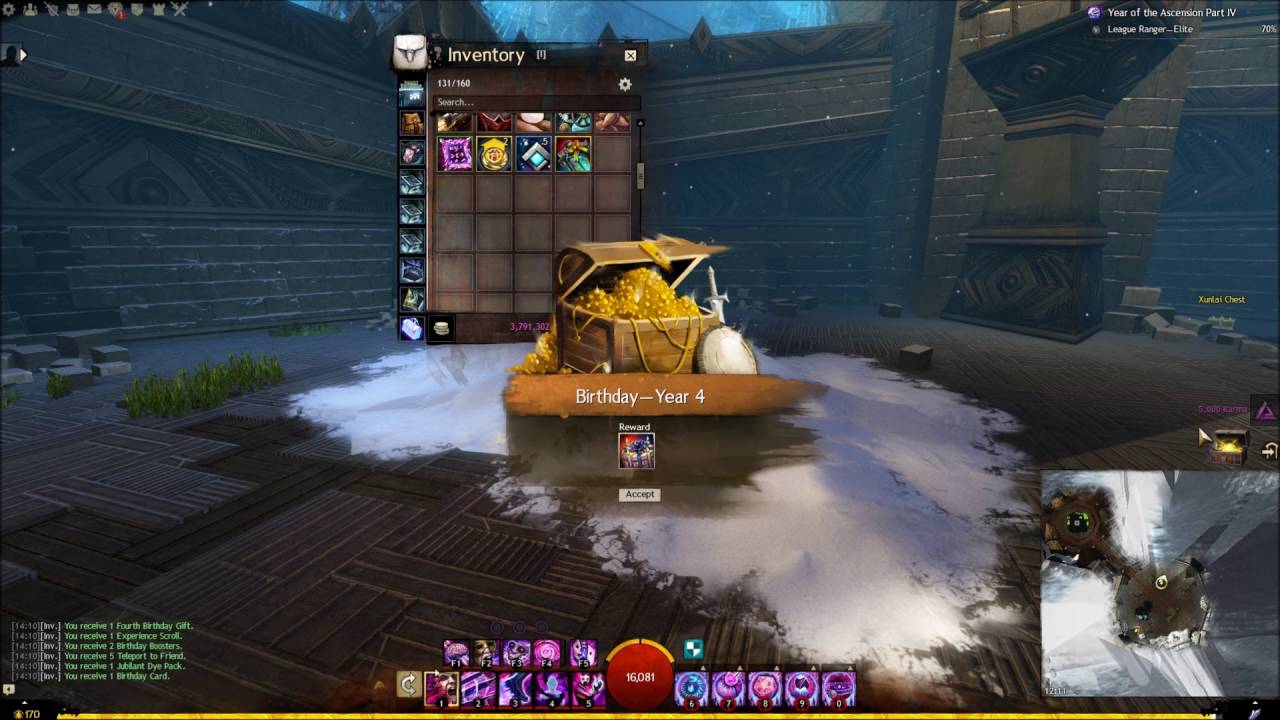 A Birthday Gift is an item received by a character once the character reaches their birthday; each year after the day of account creation. For example, a character created on August 25th, 2012 will receive their Fourth birthday gift on August 24th, 2016.
This is when your character reaches a age of 1460 days, you can check your current age by writing /age in the game.