Conquer Air and Sea with the Cube Matrix Glider and Pirate Captain's Chair
Cube Matrix Glider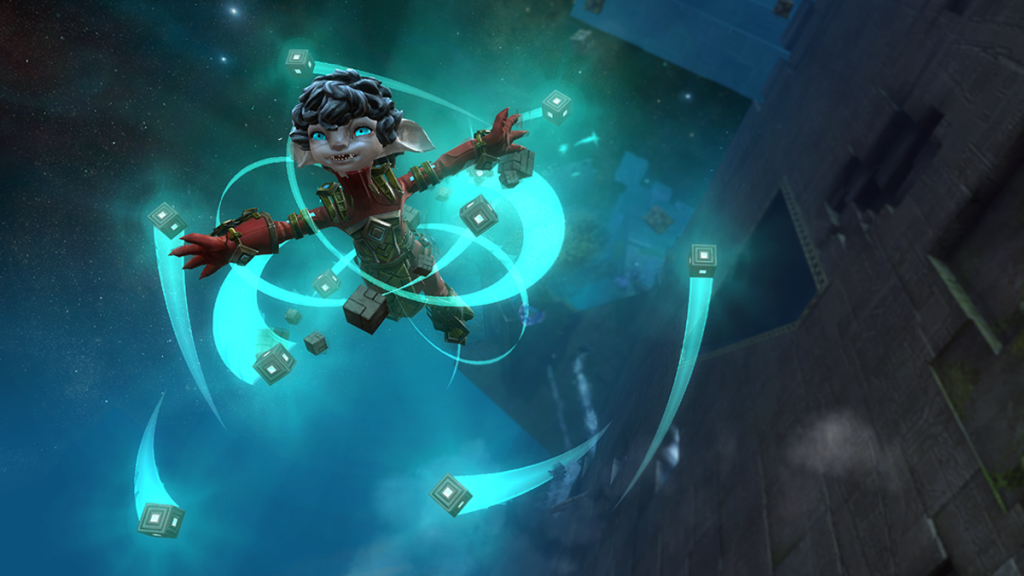 Whirling cubes trace electromagical geometries in the air to deliver you to the ground at optimal, non-lethal speeds. Thanks, little cubes! What would we do without you?
Pirate Captain's Chair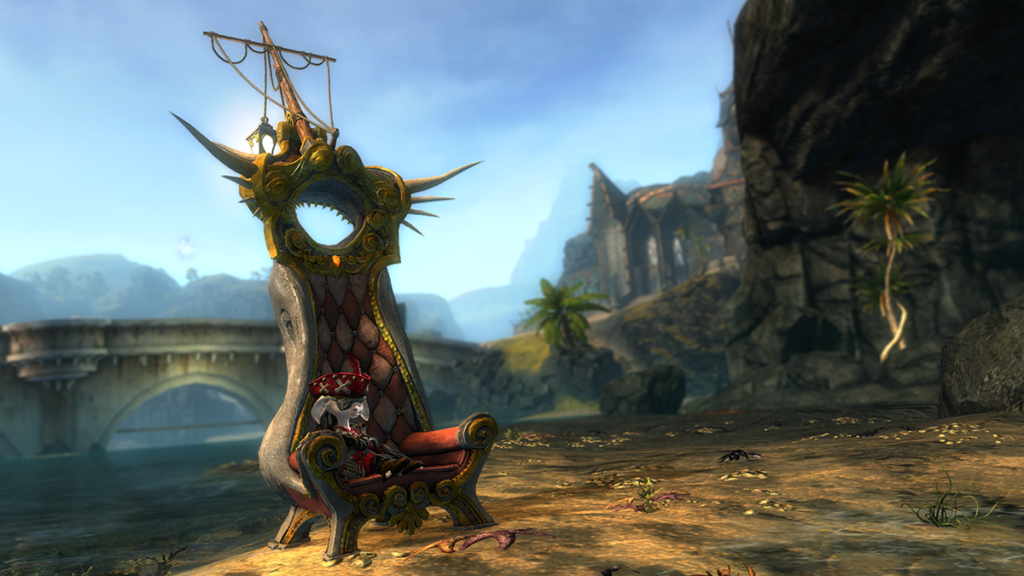 Impress landlubbers and salty sea dogs alike when you kick back in this handsome chair. It's handy to have in your novelties wardrobe for your next shore leave—or for when you're stranded on a desert island.
If you want to sit in the captain's seat, you'd better look the part! Fortunately, the Pirate Hook Skin, Corsair Hat Skin, Peg-Leg Boots Skin, and Magnus's Eye Patch are on sale for 40% off, and the Pirate Captain's Outfit is on sale for 30% off this week.
New Horizons Supply Drop—Week Three
It's the last week to get a discount on the New Horizons Supply Drop Requisition, so be sure to grab yours soon!
What's in Stock
We're swapping out our outfit inventory this week in preparation for autumn. Keep an eye out for returning favorites!
Returning Today
Elite Reinforcements Package
Skyscale Ascension Mounts Pack
Returning This Week
Black Lion Keys and Scrap Package
Available Now in the Gem Store!
Log into Guild Wars 2 and press 'O' to access the Black Lion Trading Company for these great offers and more!
Cube Matrix Glider: 500


Pirate Captain's Chair: 400


Pirate Hook Skin: 180

(40% Off 300

)
Pirate Corsair Hat Skin: 180

(40% Off 300

)
Peg-Leg Boots Skin: 180

(40% Off 300

)
Magnus's Eye Patch: 240

(40% Off 400

)
Pirate Captain's Outfit: 490

(30% Off 700

)