Extra Life 2019 Is Next Week!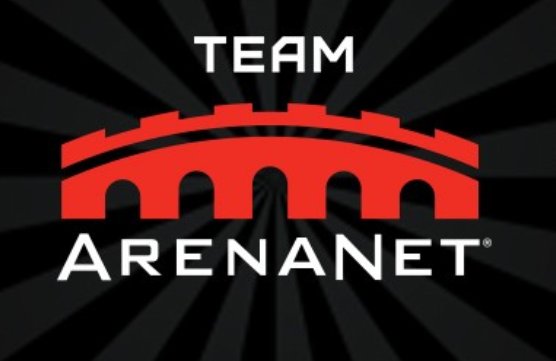 Team ArenaNet's Extra Life Game Day is next week, starting November 1! With your help, we donated over $80,000 to benefit Children's Miracle Network hospitals in 2017 and 2018. We've got lots of fun planned for 2019—let's blast past our goal!
Watch the Livestream
We're kicking off Game Day with a special episode of Guild Chat, and the party will continue for twenty-four hours of surprises, prizes, and marathon gameplay in the world of Tyria. Come hang out in chat or join us in game!
How to Donate
To donate to Extra Life now, visit the ArenaNet team page. If you'd like to stream your gameplay to raise funds yourself, you can also sign up on that page and join our team!
As soon as we reach our $25,000 USD donation goal, ArenaNet will match it to raise the total to $50,000.
Tyrians Join the Cause
Players who log in to Guild Wars 2 between October 25 and November 4 will automatically receive an achievement and the title "The Extra Life" if they did not already unlock it in 2018.
Once we hit our first fundraising goal of $10,000, an in-game event will begin within the hour and last until 10:00 a.m. Pacific Time (UTC-8) on November 11. While active, the event will award all characters an enhancement:
+5% Magic Find
+5% EXP from all sources
+3% WvW reward track progress
+3% PvP reward track progress
Every $10,000 we raise past the initial goal will grant another stack of the enhancement. For every $15,000 raised, all players will receive 15,000 karma, up to a total of 75,000.
Everyone Is Helping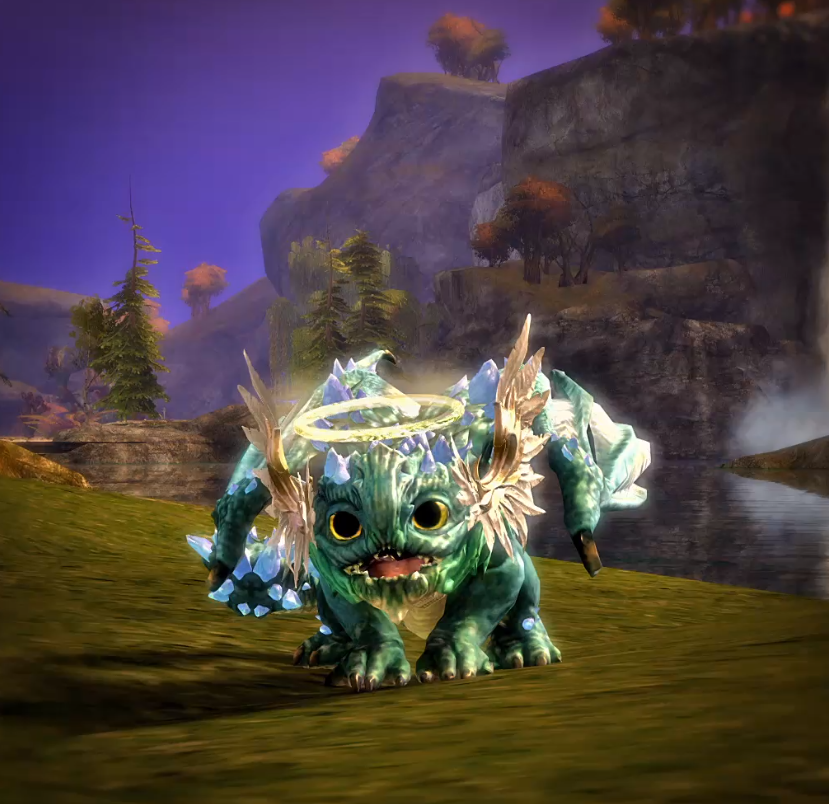 Visit the Gem Store for a free Revive Orb! Starting today, Evon and the Black Lion Trading Company are also offering special donation items to help us reach our goal.
We'll donate all proceeds from sales of these items to Extra Life:
Extra Life Donation Bundle
Adorable baby Aurene is all dressed up for Game Day and ready to watch over you on your adventures. This bundle contains a Mini Guardian Angel Aurene, five Extra Life Karma Boosters, and five Temporary Selfless Potions so you and Aurene can wear matching halos.
Extra Life Karma Boosters
Wild-Eye Miller is pitching in with a karma donation event at the Mystic Forge in Lion's Arch. These boosters will come in handy for reaching the community goal to unlock the Mystic Forge recipe for Salvation, a greatsword with a unique skin.
Purchasing any of the items will grant you a version of the in-game title "The Extra Life" in blue text.
If we reach $75,000 in overall donations, players who purchased donation items will also receive a free Permanent Feisty Feline Tonic, which will transform you into a cute tiger cub with cunning combat skills.
These special items will only be available until November 3, so pick yours up today!
What Is Extra Life?
Extra Life is an event dedicated to raising funds for Children's Miracle Network hospitals, a network of 170 nonprofit children's hospitals in the United States and Canada. All proceeds help these hospitals pay for care that is not covered by insurance and Medicaid, as well as funding research and pediatric medical equipment. Extra Life has raised over $50 million USD for CMN hospitals since its founding in 2008.
Extra Life raises funds all year long, but the first Saturday in November of each year is designated as Game Day, a massive community celebration in which gamers around the world participate in sponsored gaming marathons to help raise money. You can stream your own gameplay or keep Extra Life participants company by cheering them on!