Champion Rush Begins Next Week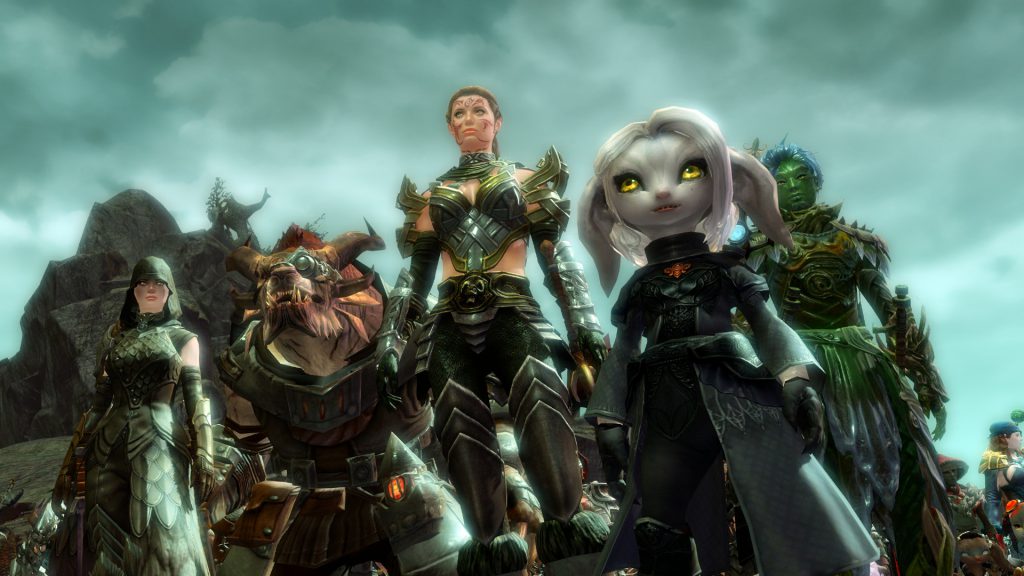 Walloping world bosses might make Tyria safer, but there are plenty of smaller threats lurking around the countryside. They may not be as tough, but they're plenty mean—and we're counting on you to remind them who's boss.
Starting next Tuesday, each time you kill a champion enemy in Central Tyria maps, you'll receive a Champion Mark in addition to normal loot drops. Trade Champion Marks to Consortium officers in capital cities in exchange for Bonus Boxes of Goods. You can find them by clicking on the Special Event notice in the UI.
Each Champion Mark traded will also contribute to a community goal. Unlock tiers for more rewards!
Special Event: Champion Rush
Date: From August 20 to August 27
Gameplay Variant: Receive Champion Marks for killing champion-rank enemies in Central Tyria maps.
Community Goal
Trading Champion Marks to vendors in capital cities will progress the overall community goal. You'll receive rewards for each tier you participate in.
Tier 1
3 Celebration Boosters
5 Guild Gold from Kills Banners
5 Tier 1 Embroidered Coin Purses
Tier 2
3 Celebration Boosters
5 Guild Gathering and Swiftness Banners
10 Pact Scout's Mapping Materials
5 Tier 2 Embroidered Coin Purses
Tier 3
3 Celebration Boosters
5 Guild Karma and Experience Banners
5 Trays of Omnomberry Bars
5 Tier 3 Embroidered Coin Purses
Tier 4
3 Celebration Boosters
5 Guild Gold and Magic Find Banners
10 Bonus Boxes of Goods
5 Tier 4 Embroidered Coin Purses
Tier 5
3 Celebration Boosters
5 Guild Heroes Banners
5 Tier 5 Embroidered Coin Purses
Endless Champion Angry Chest Tonic