Build and Equipment Templates Are Live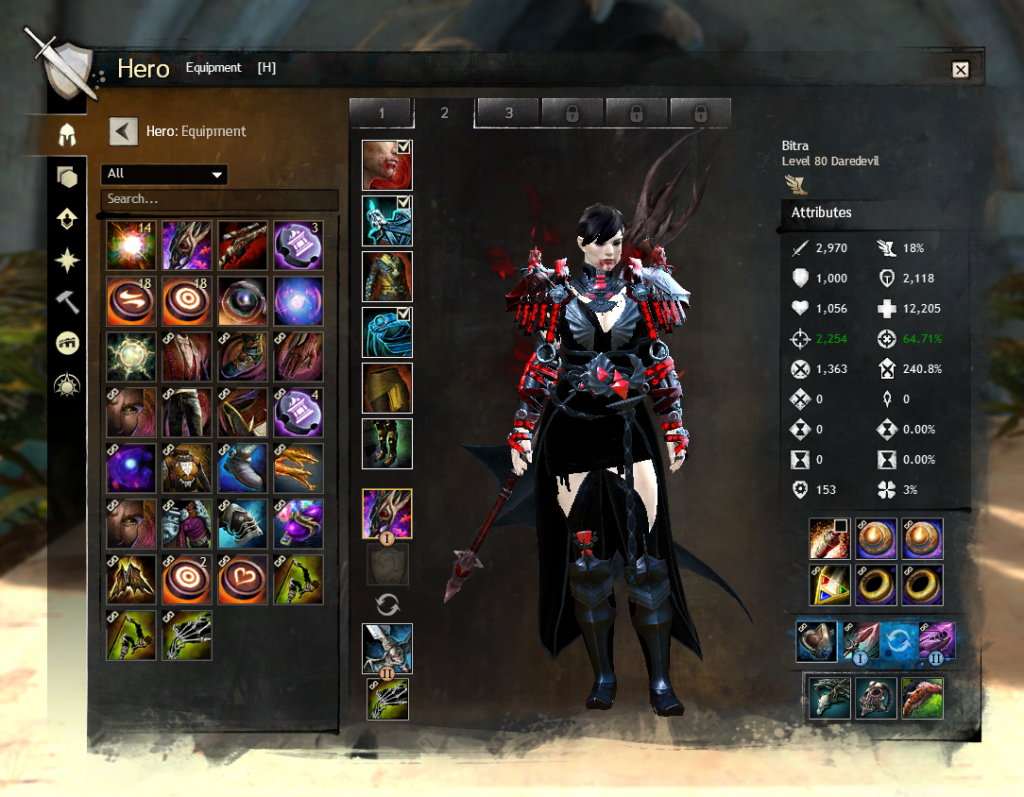 The new templates feature is now live, offering an easy way to optimize your combat customization. Log in to set up your Build Templates, share your favorite builds with other players, and add your gear to Equipment Templates to free up bag space.
Read today's update notes on the forums for all the details.
Build Templates
Each character on your account now has access to three Build Templates, which can be found under the Build tab in your Hero panel. You can set up different combinations of traits and skills in each one to be prepared for any battle.
Build Storage
Build Storage is the library where you can save existing builds to be referenced and copied by all characters on your account. For a limited time, visit the Gem Store to pick up a free Build Storage Expansion and add three extra spaces to your Build Storage.
Equipment Templates
Each character on your account has access to two Equipment Templates, which can be found under the Equipment tab in your Hero panel. Gear you add to an Equipment Template will no longer take up bag space and can be used in multiple templates.
Share Your Build with the Community
Use the #Gw2Templates hashtag on Twitter and Instagram to show off your favorite builds. You might find some new ideas to fill out your Build Storage, too!
Thank You for Your Feedback
We want to hear your thoughts! After you've tried the templates feature in game, head over to the official Guild Wars 2 forums and post your feedback in this thread.