Category Archives:
Guild Wars 2 Gem Store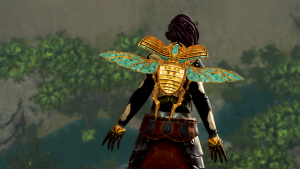 Gandaran Strongholds Chest
We've packed Black Lion Chests with a fresh assortment of items. Each chest is guaranteed to contain a redeemable Black Lion Statuette, a seasonal item, and two common items. Chests also have a chance to contain an uncommon, rare, or super-rare item.