Halloween Is Coming!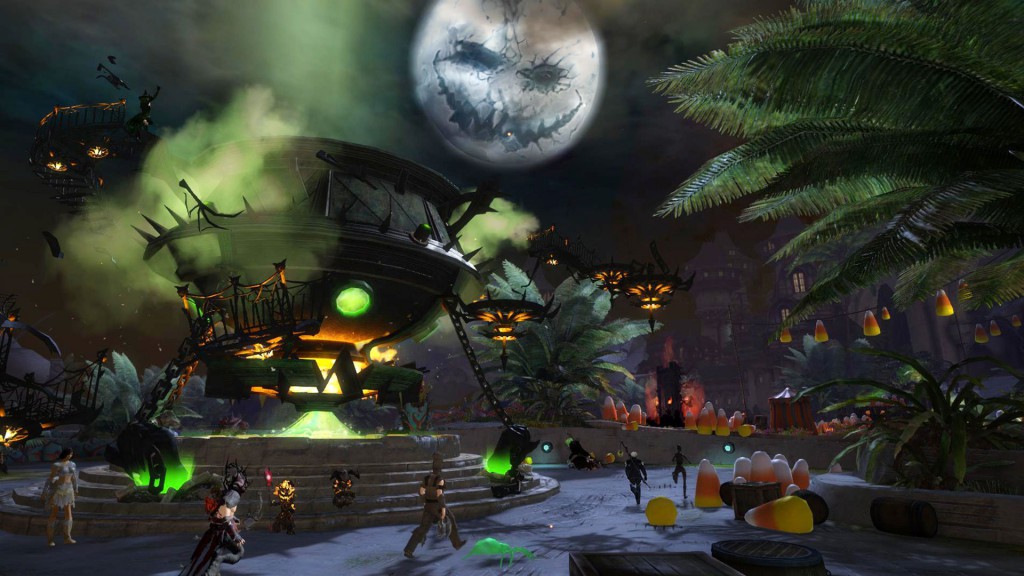 Beginning on October 23, the Shadow of the Mad King event returns for nearly two weeks of ghoulish capers, spooky fights, and holiday fun! Get ready for another year of tricks, treats, and terrible jokes as the pumpkin-headed former ruler of the Thorn dynasty graces Lion's Arch with his presence. Check out the release page for all of the details.
We'll be airing an episode of Community Showcase Live on October 28 on the official Guild Wars 2 Twitch channel, and we'd love to share your Halloween-themed fan works! You can submit your pieces through the official Guild Wars 2 Tumblr or on the official Community Creations subforum.
We're looking forward to celebrating Halloween with the community, so keep an eye out—you may see ArenaNet employees hopping into the game on October 30 to haunt the festivities